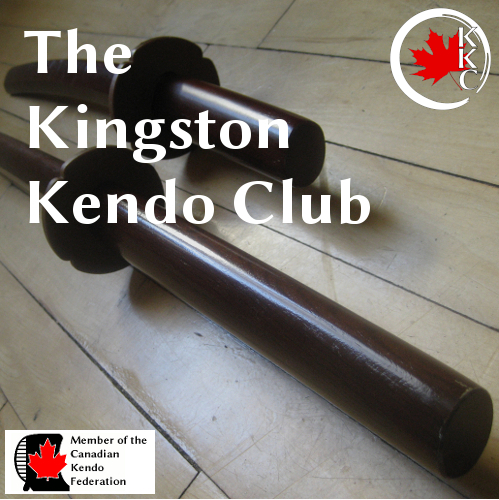 Web-hosting generously provided by
TheWebforBusiness.com
Kendo, "the way of the sword", is the art of Japanese fencing. The goal of modern Kendo is to foster self-confidence, build strong spirit and character, respect for oneself and for others, as well as increase one's physical fitness. This is all accomplished through the discipline and etiquette of training in the martial arts.
The Kingston Kendo Club is the first Canadian Kendo Federation sponsored Kendo club to open in Kingston, and is open to all members of the community.
Men and women throughout the world practice Kendo together at all levels of skill and we hope to continue this by attracting members from all different age groups and backgrounds.
Date
News
"2-Finger Scrolling" Enabled
June 30, 2017

Summer Classes Over

Classes are officially done for the summer as the gym is undergoing renovations. However, we may still have impromptu "practice in the park" or travel to other dojos. Classes will resume at the usual location in September.